Megan Hanlon
Ireland Director
An enthusiastic immunologist, passionate about synovial tissue macrophages. I am currently a Postdoctoral Research Fellow in Molecular Rheumatology, TCD. Science communication has become my great love over the past few years, I also run a weekly scicomm podcast 'Unravelling Science'.
Ashleigh Gorman
Website and Evaluation Manager
Degree in Sociology/Criminology but now focus on optimizing healthcare for older people. Science isn't limited to what happens in a lab, I want people to see the importance of social and behavioural science. Outside of this, you can find me in forests or up the mountains with my 3 black labradors.
Aishwarya Vishwanathan
Communication and Marketing Manager
As an M.Sc. Immunology graduate from TCD, I study the conversation between our bodies and the bugs that affect our health. This career path helped me understand science that is so relevant in our everyday lives. With the PoS team, I am super excited to bring such science to everyone this year!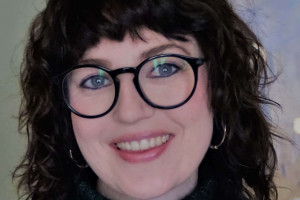 Jess Franklin
Cork Chapter Manager
A geologist turned science engagement and communication enthusiast! My most recent research looked at the public perception of geoscientists in Ireland. I have always been fascinated at how science can teach us not only about the planet we live on but the universe beyond our home.