Maria Vittoria Marra
Fundraiser and Merchandise Manager
Marine biology has been the centre of my world since I was 14. This has led me to get a B.Sc. and a M.Sc. in marine biology and ecology back home in Italy and eventually to move to Ireland to follow the main target of my interest in the last years, i.e. sponges!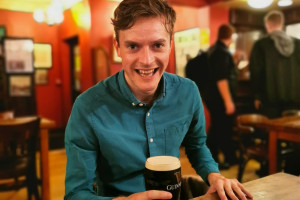 Ian Martin
Outreach and Evaluation Manager
Howiya! I am passionate about empowering unheard voices in society to interact with science through their own experiences. I have an MSc in Science & Health Communication and I enjoy a cheeky pint or two!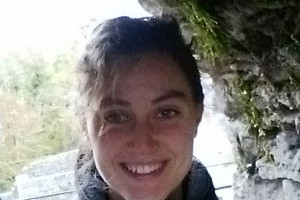 Caroline McKeon
Cork Chapter Manager
Ecology PhD candidate studying human disturbance as an ecological and evolutionary filter on species across the globe. Can be found on the coast thinking visually in my big yellow van.
Kayleigh Foran
Regional Chapter Manager
I'm really interested in democratising all areas of STEM (science, technology, engineering & maths) I'm passionate about effective science communication & asking the question - why? My background is in communications specialising with a M.Sc in Science & Health Communication.
Davide Tiana
Organizer
Leading the Cork Computational Chemistry and Programming group, I am a lecturer at UCC since 2017. With a background in fundamental chemistry, I am interested in solving problems and rationalise properties and atomistic level. My research activity spreads from materials chemistry (carbon capture and...