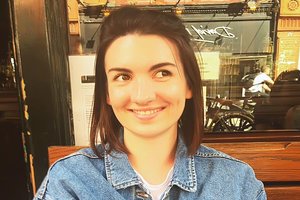 Aoife Louise Gorman
Coordinator
I'm a PhD student researching vaccine adjuvants at Trinity. I love all things SciComm related. I have been involved in several public engagement events and I think it is so important for us to be able to communicate research to everyone. Science + pints = exponentially happier nerds!
Emily Sheridan
Coordinator
PhD Candidate in the Centre for BioNano Interactions, UCD. I love doing anything SciCom related. I can't wait for the festival this year, great speakers, great pubs, what can go wrong!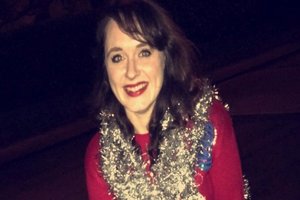 Orla Sherwood
Organizer
I'm a Masters student in Science Communication. My work involves engaging primary and secondary school students with science. I'm passionate about science communication which has led me to get involved with Pint of Science.
Zhi Liu
Organizer
I am a Ph.D. student in System Biology Ireland, UCD. My work focuses on the mechanism study of drug resistance of melanoma. POS is a great chance to bring science to the public. The more we listen, we ask, we talk, the better we understand the world! It is also cool to learn science while grabbing a...
Laureline Boin
Organizer
Alexandra Strelova
Organizer
Julia Meneghelli
Organizer
Lorijn Zaadnoordijk
Organizer
I am a developmental cognitive neuroscientist at TCD trying to figure out what it is like to be an infant and how to make them happy, healthy human beings. Science communication is massively important to get all our fascinating insights out into the world, so feel free to ask me anything about devel...
Conall Holohan
Organizer
Ricardo Valdes-Bango Curell
Organizer
On my way towards a PhD in Biotechnology, I am studying hamster cells and genetic switches as part of the eCHO Systems Network.Am also the Chairperson of DCU Postgrad Society and co-organiser of PubhD Ireland. Currently involved in different SciComm and public engagement projects. Glad to be part o...
Pedro Gouveia
Organizer
I am a postdoc researcher currently working at the Royal College of Surgeons in Ireland. I work in the fields of biomaterial and tissue engineering and I aim to find ways to merge artificial materials with living tissues to heal or build organs, such as the heart, tendons, bone, and brain.
Lia Blokpoel Ferreras
Organizer
Arlyng Gonzalez Vazquez
Organizer
Gim Seng Ng
Organizer
I am a post-doctoral researcher in theoretical physics at TCD, mainly researching on fundamental questions in physics regarding quantum physics and gravity in the context of string theories and black holes.
Silvia Paiva
Organizer
Laura Anderson
Organizer