Cátia Bandeiras
Event Manager
Cátia Bandeiras holds a PhD in Bioengineering from Instituto Superior Tecnico, University of Lisbon, Portugal and a BSc+MSc in Biomedical Engineering from the same university. During her 8-year long research career, she did research in epidemiology, tissue engineering, cell therapy production and ea...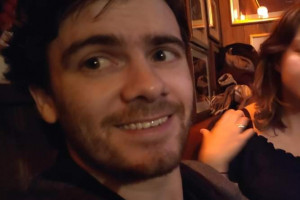 Shane O'Grady
Organizer
Former cancer biologist, now working in research project management in UCD. Interested in bringing together scientists and the public, facilitated by a few pints.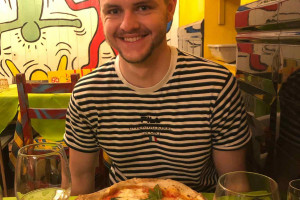 Adam O'Connell
Organizer
I'm a second year PhD student in chemical biology at UCD. Passionate about accessible education to meet the needs of people from a variety of socioeconomic backgrounds, abilities and learning styles... also likes star wars :))
Namrata Iyer
Organizer
I'm a microbiologist. I find it fascinating how organisms we can't even see, be it viruses or bacteria, can have such a profound influence on our lives. I started off working with infectious pathogens during my PhD. As a postdoctoral fellow, I've transitioned from looking at pathogens to bacteria th...
Nithya Jaikumar
Organizer
I have an industrial experience in Pharmacovigilance and an academic background in Molecular Medicine. I lean to scientific perspectives to understand current World Heath. In the process of discovering my path, I am also interested to listen, share and get inspired from every science enthusiast's jo...