Join us at Newtown Inn and Sports Bar on Tuesday 23rd May at 7pm! In this "Planet Earth" event, talks include understanding the changing climate in Sub-Saharan Africa and care and ageing of people in the Democratic of the Congo. 
Why Big, Strong Muscles are Crucial to the Future of Our Society
David Nolan
(Sport Science Lecturer)
Our muscles allow us to move, and work and are critical for almost all functions of living. Our modern lifestyle does not lend itself to the development of muscular strength. Muscle health is one of the most important aspects of our health which is often overlooked. In this talk, I will argue that it will be disastrous for our future if we do not encourage our society to make our muscles bigger and stronger.
Sharing and Caring: What "Modern" Societies Can Learn from "Traditional" Societies (Without Nostalgia)
A. Jamie Saris
(Associate Professor, Department of Anthropology, Maynooth)
Modern Western societies are used to styling themselves as "large-scale" and "complex". As "care" emerges as a significant area of economic growth, while simultaneously "felt loneliness" is now acknowledged as an important determinant of poor health outcomes, we are presented with an opportunity to think through just what those terms mean. In this talk, I examine the Aka, a group of people who live in the Democratic of the Congo, in terms of some of my interest in "care", from recovery from addiction to thinking through how an ageing society imagines a place for its older members.
The Importance of Rescuing Historical Climate Data in Sub-Saharan Africa
Kevin Healion
(Research Assistant, ICARUS)
I rescue meteorological data from Sub-Saharan Africa in ICARUS, Maynooth University, with the Copernicus Climate Change Service. The recovery of meteorological data is vitally important when revising climates of the past & predicting climates of the future. Parts of Europe have climate data dating to the 17th/18th centuries, many African countries data only dates to the late 19th/early 20th centuries. Africa is a vulnerable region to the effects of climate change. Long record data is required to better understand how the African climate is changing & to help Sub-Saharan Africa adapt to changes
A Genuine Revolution in Cancer Treatment: Using patients' own cells to fight their cancers
Dr. Shirley O'Dea
(Associate Professor)
In this discussion I will describe a remarkably successful new treatment where patients' own immune cells are improved to treat their blood cancers. My research looks at ways that immune cells can be further improved so that different types of cancer could be tackled.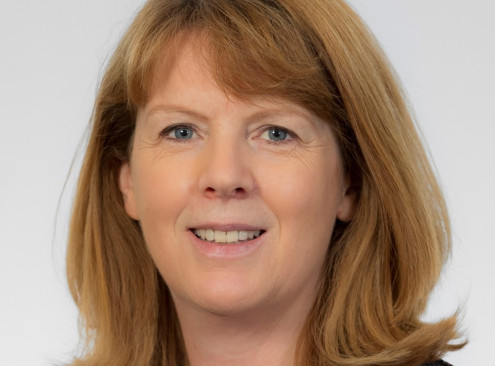 Other Newtown Inn and Sports Bar events
2023-05-24
Our Society
Newtown Inn and Sports Bar
Newtown Shopping Centre, Maynooth, Maynooth, Ireland
Maynooth

Our Society